A Makerspace is a collaborative space for making, learning, exploring, creating, and sharing. It is a space where people can come together to work on projects and solutions across any academic discipline. At Boston College, our spaces can all be found within the new 245 Beacon building and consists of The Hatchery, The Academic Prototyping Studio, and The Rapid Prototyping Shop. Click here to find out when the spaces are open.
The Hatchery is the new Makerspace on campus dedicated to providing an accessible and community-oriented space for all students. At the Hatchery, all BC community members are encouraged to explore their creativity and apply their education in order to make impactful change. The Hatchery offers trainings and workshops in a variety of areas such as sewing, woodworking, laser cutting and 3D printing. With any questions please stop by or click here to fill out our contact form.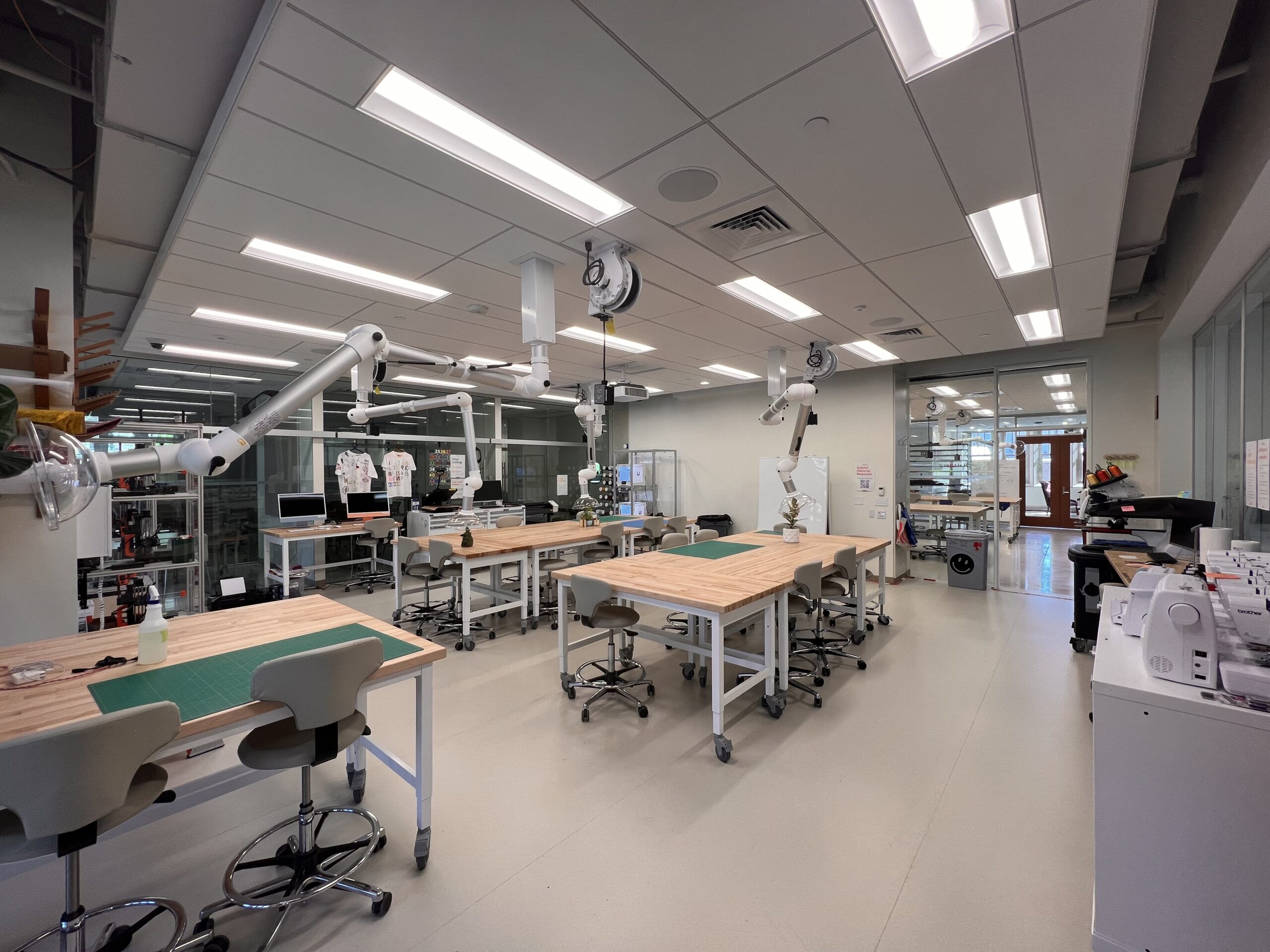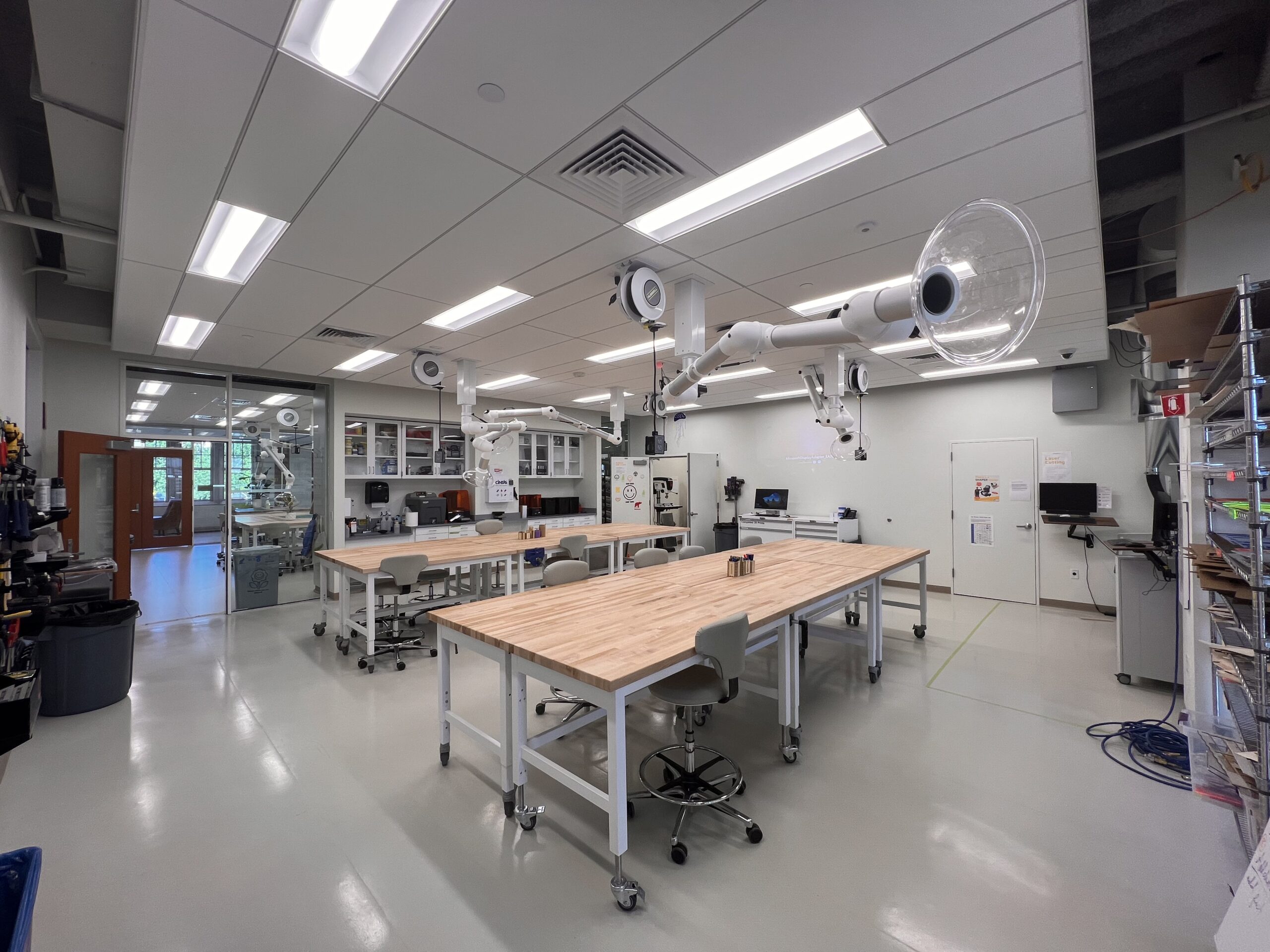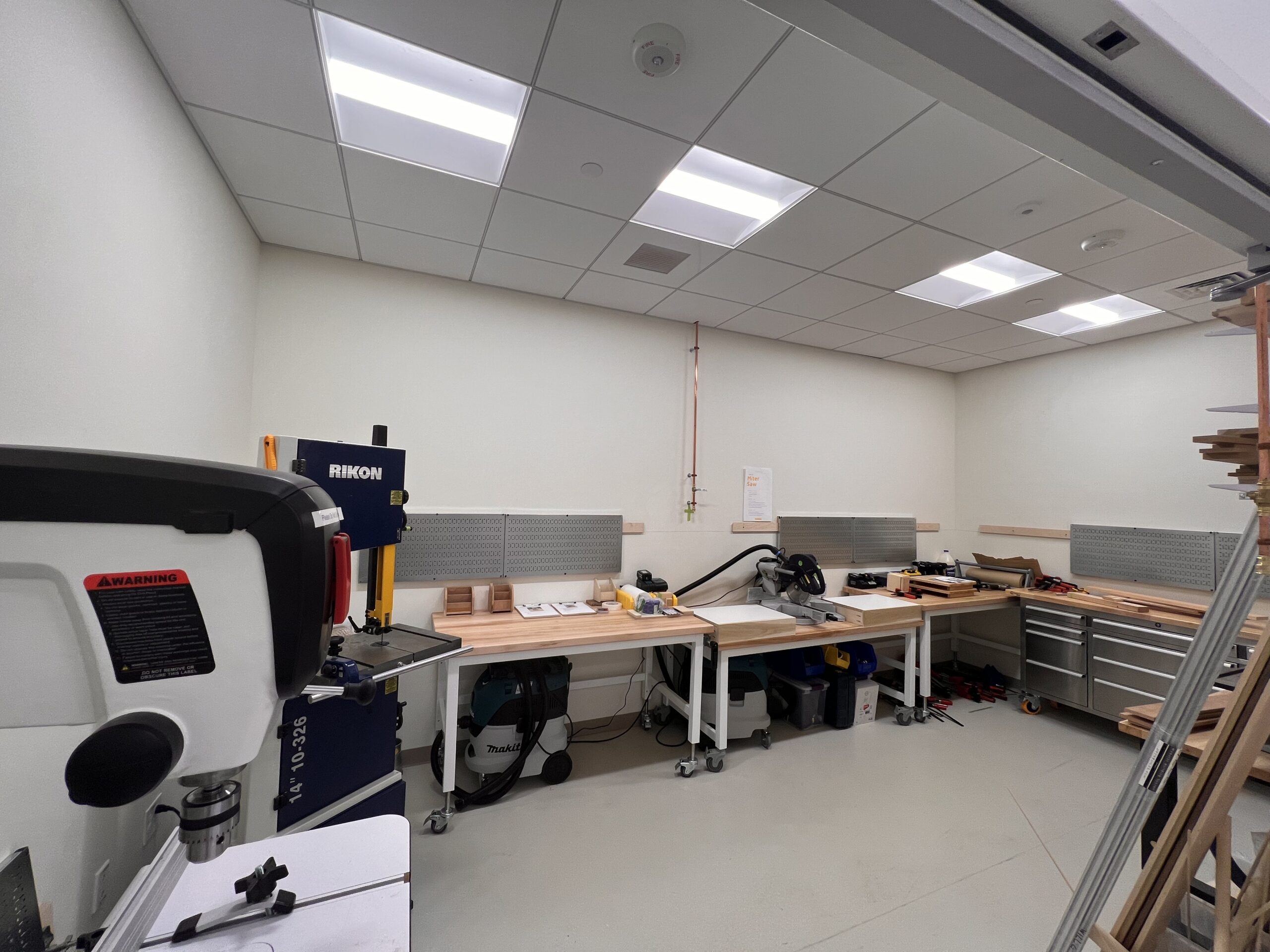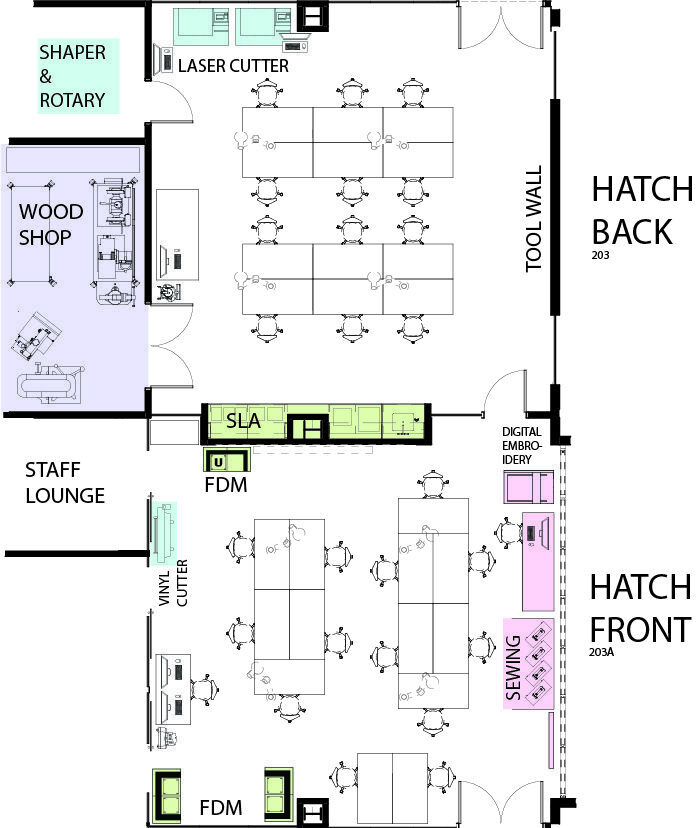 The Academic Prototyping Studio and Rapid Prototyping Shop are [also] new spaces on campus with a focus on supporting physical prototyping in Boston College classes. The APS is a workroom with laser cutters, several types of 3D printers, electronics, and a wide variety of tools, while the RPS is a full wood shop with 4'x8' CNC router. Any professor at BC is welcome to use these spaces for class if they think their students would benefit from rapid prototyping tools. Outside of reserved class time, these two spaces work hand-in-hand with The Hatchery to provide training, workshops, and a prototyping space for the greater BC community. If you an instructor and would like to learn how you can bring your class in to use these spaces, please click the button below and fill out the form.