Vinyl Cutting in the Spaces
The Roland Camm-1 GS-24 is a cutter that uses a roller blade controlled by an LCD panel to cut and engrave materials. With the capacity to change the speed and force of the blade, the Roland cutter works with various mediums such as sign and apparel vinyl. 
The Hatchery vinyl cutter has the ability to cut a multitude of designs and materials. Some common applications include creating a design for a shirt or sweatshirt, making signs to designate different rooms, designing stickers for your laptop or tablet, and cutting decals for vehicles.
951 Sign Vinyl
631 Sign Vinyl
Apparel Vinyl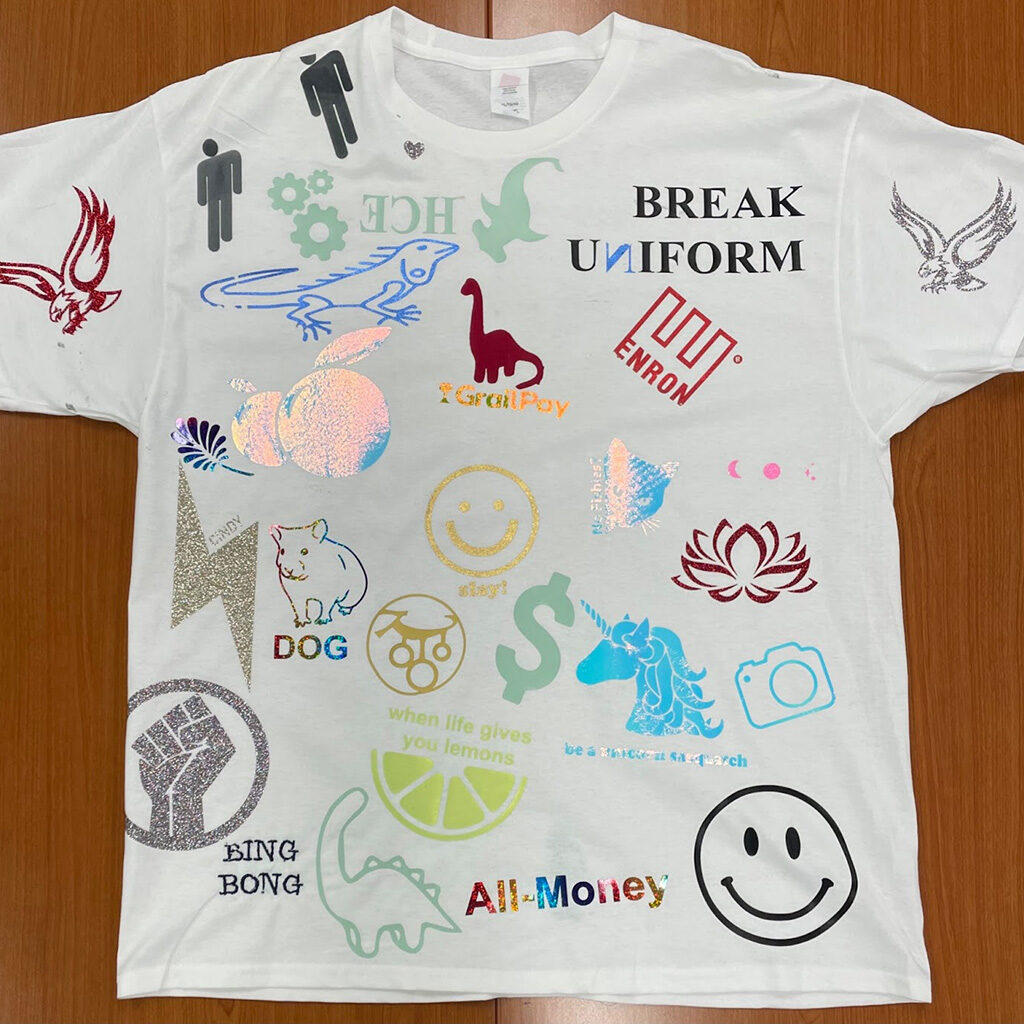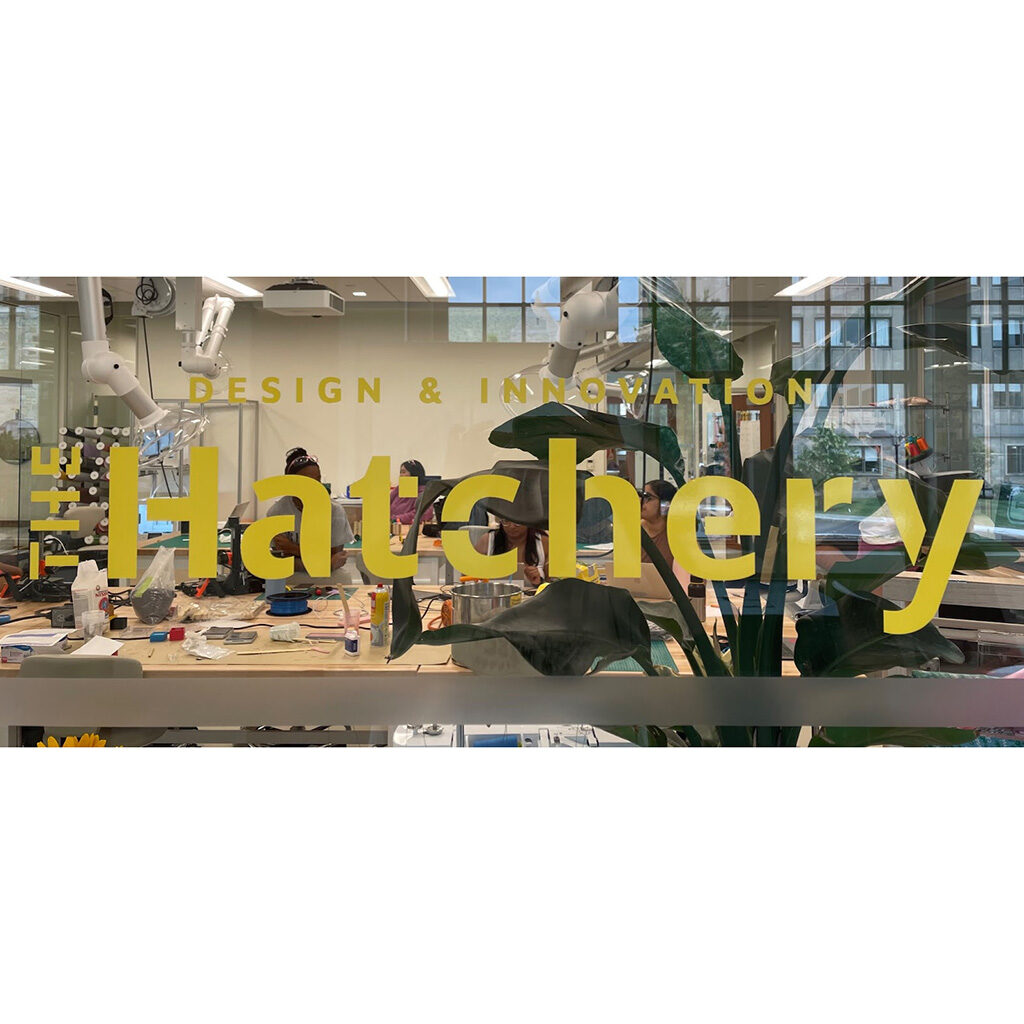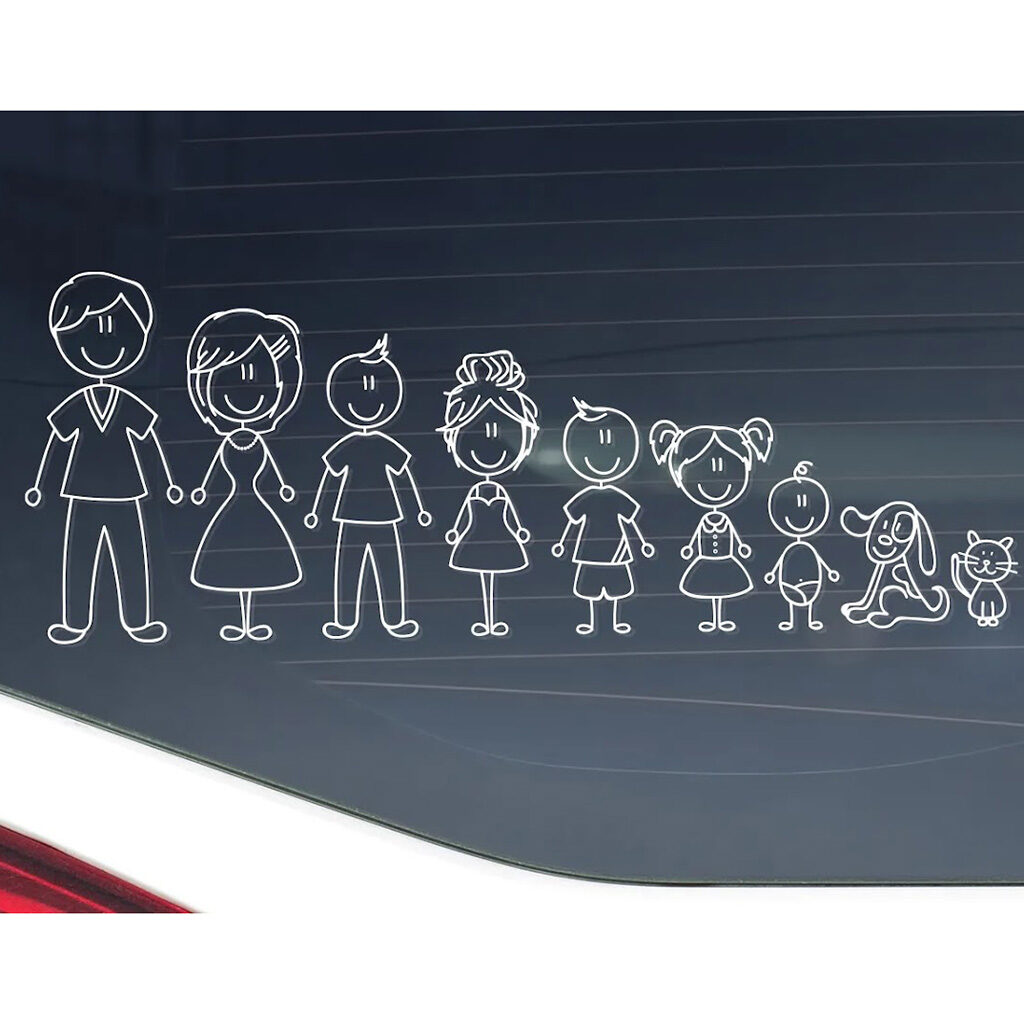 During the vinyl cutting training, you will learn how to load your chosen sign and apparel vinyl into the Roland Camm-1 GS-24 and change the settings so that the speed, force and piece/roll setting are appropriate. Additionally, you will learn how to use the Adobe Illustrator and CutStudio softwares to create and edit your designs so they can be cut. Finally, you will learn the post-cutting process, which includes weeding your design, applying the transfer paper to your design, and transferring your design to its desired surface, either with the heat press (for apparel vinyl) or by hand (for sign vinyl).
Vinyl Cutting Equipment Available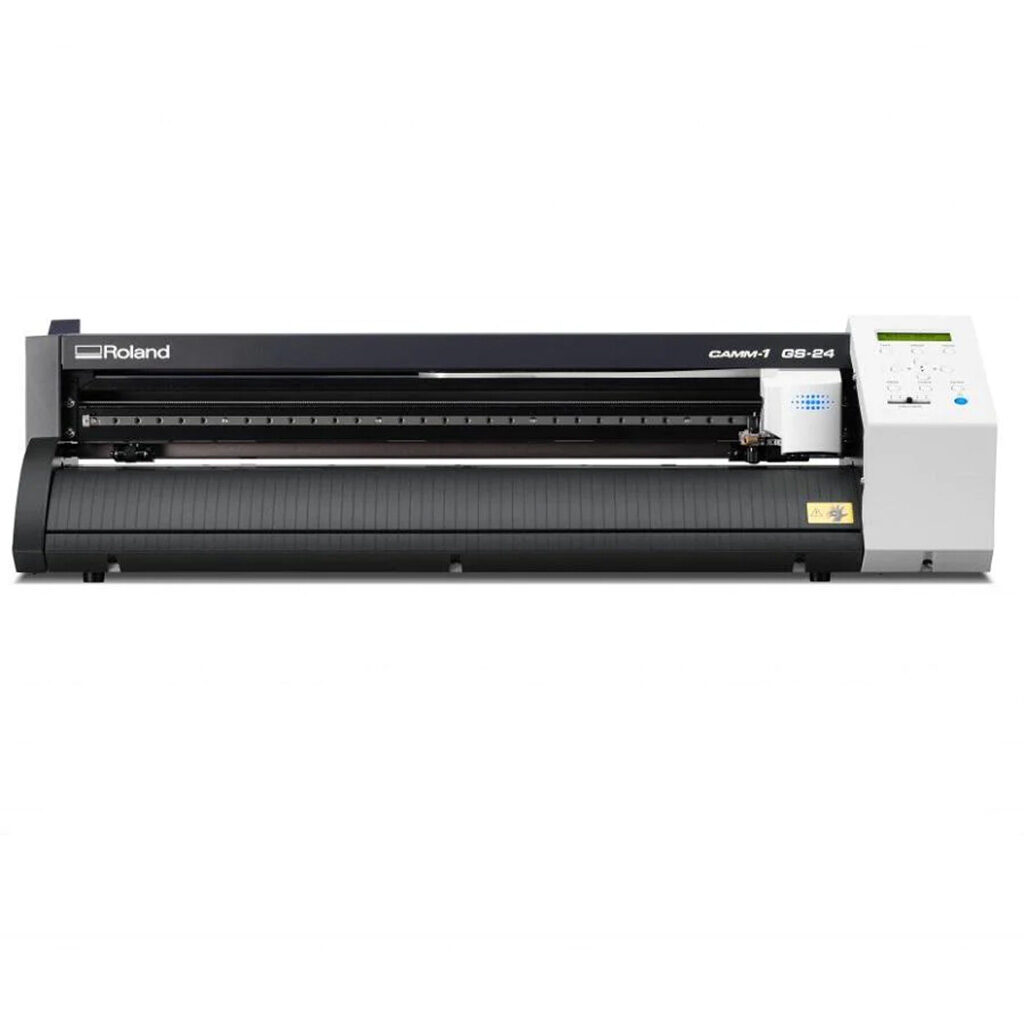 Maximum Cutting Size: 22.9 inches wide by 984.25 inches long
Maximum Cutting Speed: 19.69 inch/second (all directions)
Locations: The Hatchery, Academic Prototyping Studio