Laser Cutting in the Spaces
The Trotec Speedy 360 and Speedy 400 are digitally controlled laser cutting and engraving machines. Using the Trotec Ruby software installed on the accompanying computers, users can import designs to engrave on cut on various materials, such as acrylic and wood. The speed, power, and number of passes of the laser may be adjusted, allowing for a wide range of materials to be engraved and cut.
The Hatchery laser cutters can be used for a variety of purposes and projects. Some common examples include making wooden boxes for storage, wooden wall art, edge-lit acrylic signs using LEDs, and 3d art pieces using interlocking cut pieces.
1/8 & 1/4 inch Baltic Birch
1/16, 1/8, & 1/4 inch Clear Acrylic
1/8 inch Assorted Colored Acrylic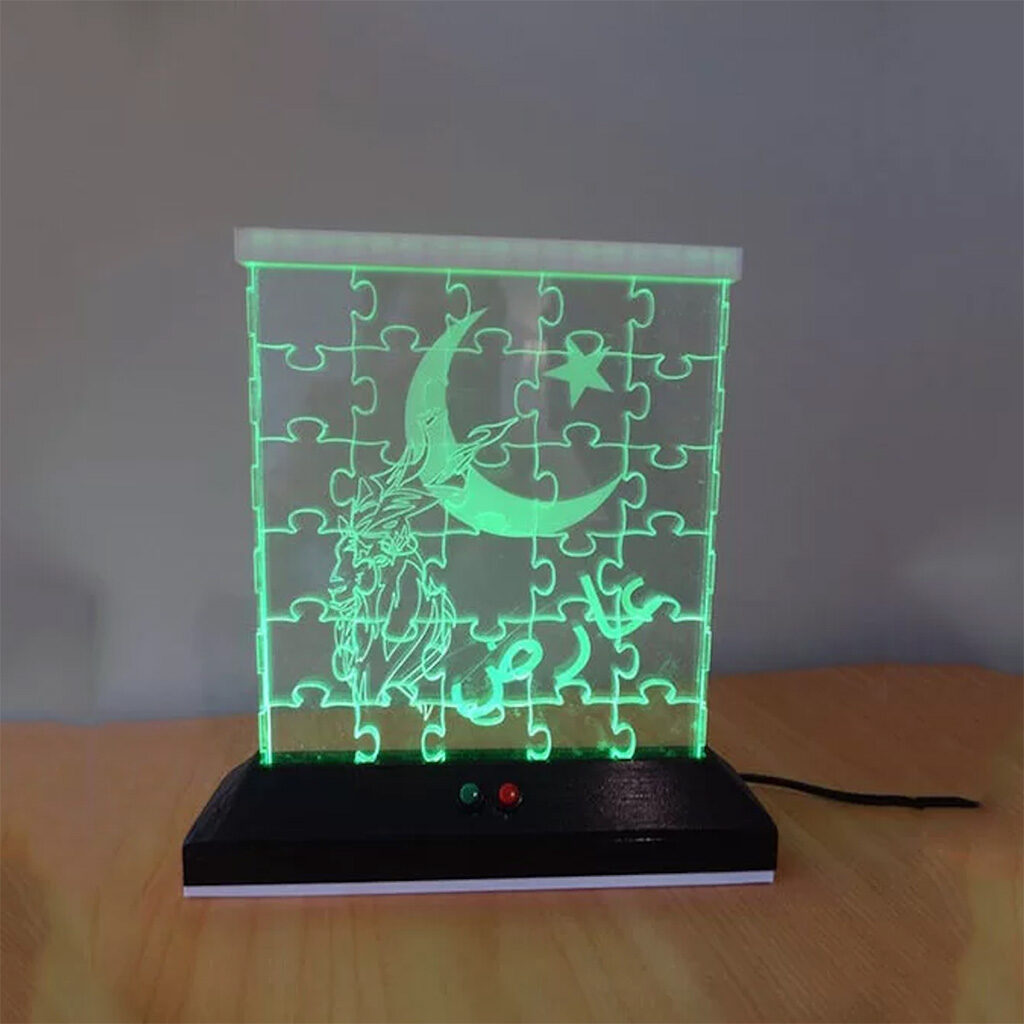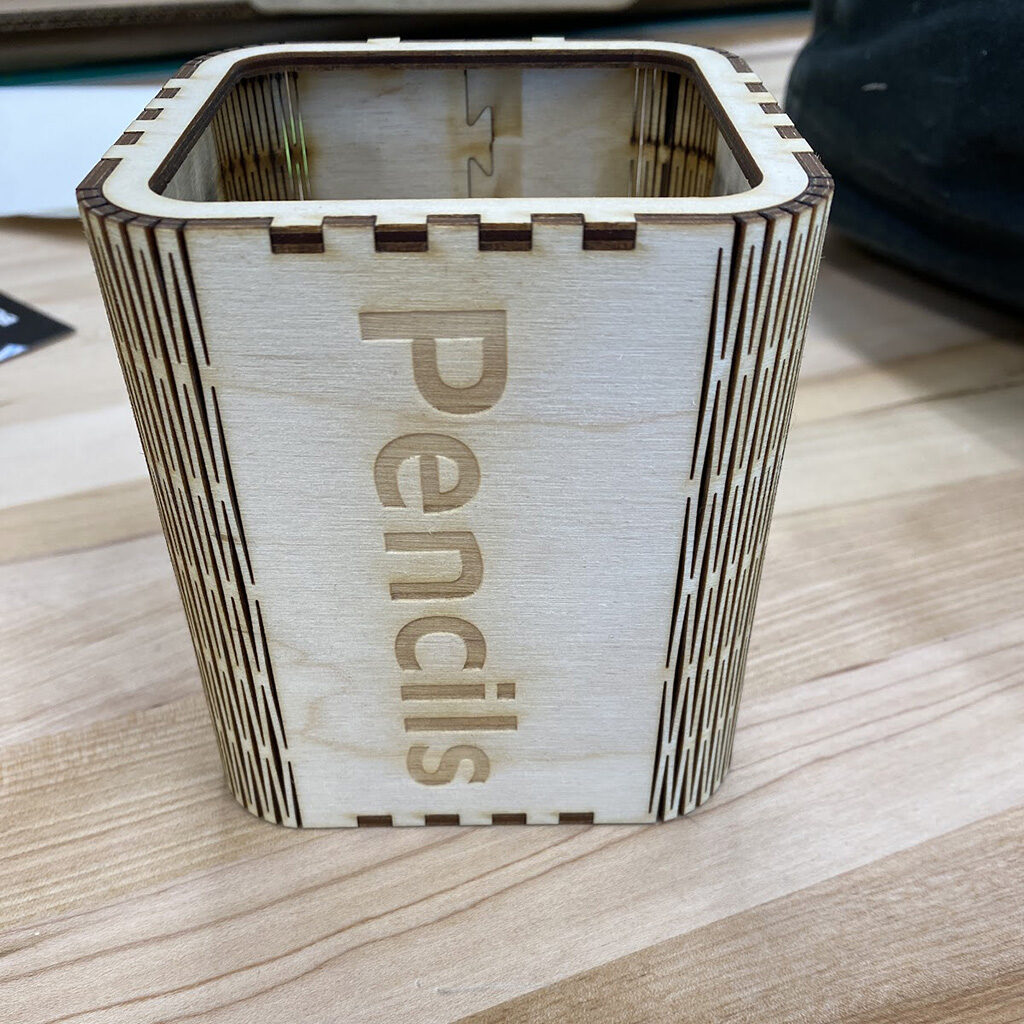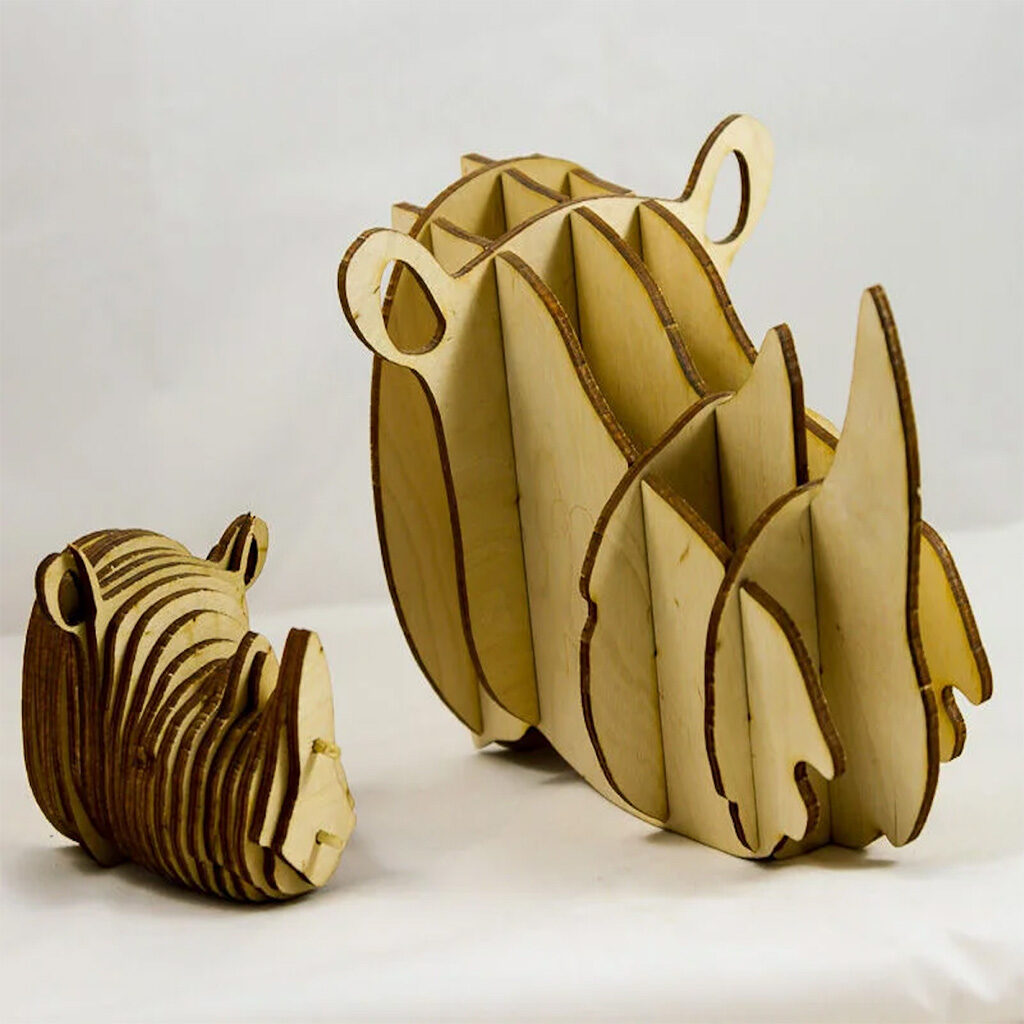 During the laser cutter training, you will learn how to safely use and operate the laser cutter, including focusing the laser, adjusting designs in the Ruby software, and setting the correct material and power settings. It will also include an introduction to Adobe Illustrator, and how to use it to make designs compatible with the laser cutter. Finally, it will cover any necessary safety procedures in the event of an issue with the machine, and any next steps users may take to finish their projects.
Laser Cutting Equipment Available